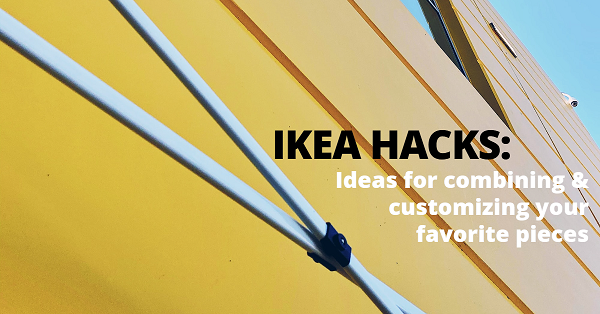 While many of the furniture items from Ikea are clever to begin with, some of the best Ikea "hack" ideas come from thinking of new functionality and styles. There are many popular Ikea hacks on interior decorating and DIY blogs, but some are definitely better than the rest.
Create a beautiful wall-to-wall dining display unit
One popular idea for Ikea shelving and bookcases is to combine multiple units to mimic the appearance of chic built-ins. BILLY bookcases are a favorite Ikea product for this particular idea, due to their affordability and versatility.
By bracketing the Ikea BILLY bookcase to the wall and installing some stylish glass doors, you can have your very own built-in display and storage space perfect for dishes and glassware.
Update doors with fluted film
Fluted surfaces are a major trend in furniture, from drawer fronts to custom cabinets and more. The Ikea BJÖRKÖVIKEN birch doors can make a trendy yet modern addition to other furniture pieces such as open-front cube storage systems or even your kitchen cabinets.
Since the doors are sold separately, installing them on other items is a simple hack requiring wood glue or hinges.
Replace solid wardrobe doors with rattan doors
Rattan and caning are other trends you can bring into your own home interiors using Ikea furniture. For example, installing an Ikea ALEX shelving unit without the drawer fronts gives you the opportunity to add texture with rattan doors.
Not only do they provide texture, rattan doors also bring a cool, retro vibe to your space.
Make a secret shelving device
Sometimes a furniture hack can be as simple as choosing a bold new way to arrange your furniture. For example, you can use bookcases as walls for a cozy reading nook or a fun, storage-filled fort for kids. Drape a curtain or fabric over a swing curtain rod to make an instant tent shape for the fort's "roof."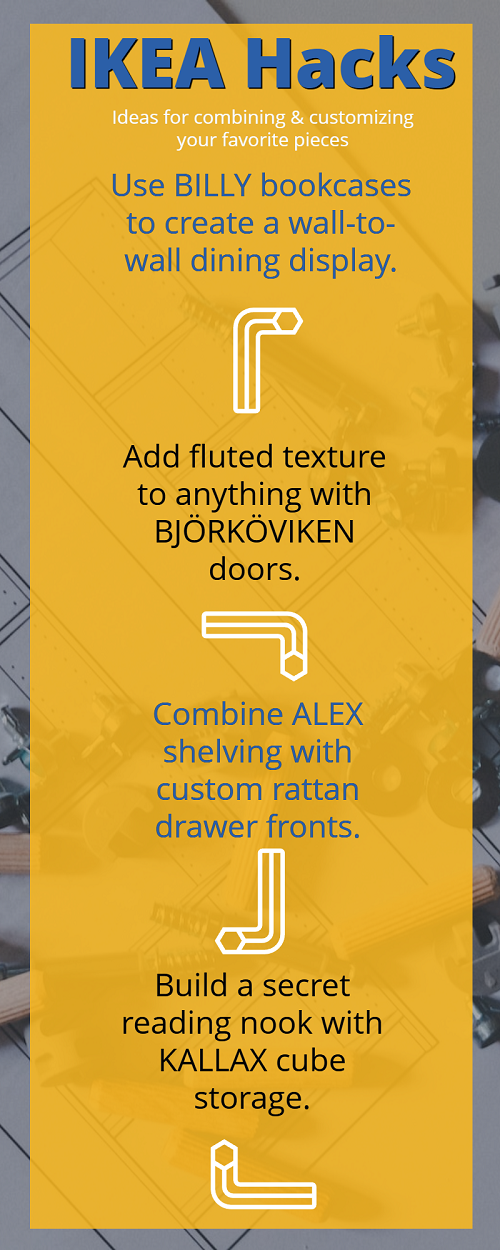 Whether you want to make your existing Ikea cabinet more interesting or create a stylish media unit using multiple Ikea products, these hacks can be an inspiring place to start.